Brandon Wellness Center

at Philip Barbour High School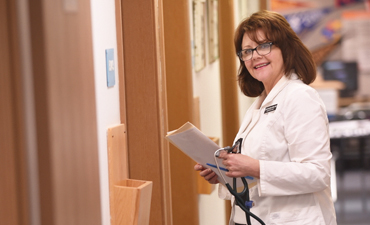 School-Based Nursing, Screening, and
Wellness Services
Brandon Wellness Center offers a variety of nursing, preventative and acute care medical services to students and staff at Philip Barbour High School. The Center's staff encourages visits by parents and students to familiarize themselves with the center. Only those students who have written permission from a parent or guardian may receive Center services. Before returning a permission form, it is important that both students and parents understand the types of care provided and if the service is free or has a fee.
Wellness Services on Campus for Students and Faculty
Brandon Wellness Center is owned and operated by Barbour Community Health Association under an agreement with the Barbour County Board of Education in effect since 1993. Free health services include nursing care, sports physicals, health screenings, hearing screenings, medication dispensing, blood pressure, weight and height checks, immunization programs and health education programs. Brandon Wellness Center provides primary care services by a physician assistant for such things as sore throats, flu, rashes, acne, women's health, sprains, strains, and other common medical problems. Limited lab tests are available. Standard charges will be made to insurances, Medicaid, or parents. However, no student should hesitate to seek medical care due to financial problems. No student in need will be denied care. For more information call Brandon Wellness Center during school hours or contact us online.
Services Available at Brandon Wellness Center
Behavioral Health
Preventative Medical
Acute Care Medical
Health Education
School Based Screenings
And More

Brandon Wellness Center Staff
L. Joyce Wilson, MSN, APRN, FNP-C • Jamie Wilson, LPC • Niki Fridley, BA 

Brandon Wellness Center staff
L. Joyce Wilson, MSN, APRN, FNP-C • Jamie Wilson, LPC • Niki Fridley, BA 
99 Horseshoe Drive
Philippi, WV 26416
Hours of Operation for Brandon Wellness Center
Monday – Friday 7:30 a.m. to 3 p.m.