Be Summer smart Barbour County
School is out, and kids are more than ready to play all day and bask in the sweet sunshine. But while the kids are soaking up the warm temps, parents and guardians should be wary of the potential dangers that lurk within a perfectly sunny day.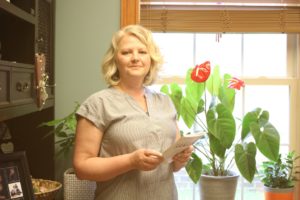 Look at the tips provided by Health Educator, Holly Holbert, on how to keep your kids safe this summer.
Protect your skin from the sun! The sun is a magnificent and vital source to the planet and humans; however, its rays can cause skin damage, sun burns and even puts you at risk of skin cancer.  The sun's ultraviolet (UV) rays can damage your skin in as little as 15 minutes.  That's why sunscreen is your best friend during the summer months. Sunscreen is so, so important for anyone who ventures outside during a summer day.  Put-on broad-spectrum sunscreen with at least SPF 30 before going outside, even on cloudy or cool days.  The higher the SPF number, the more protection provided by the sunscreen.  Lather up the sunscreen, with a thick layer on all exposed skin! Hats and sunglasses should also be a summer necessity. If possible, avoid going outside during peak times, between 10 a.m. and 4 p.m., when the sun is at its hottest. Look for shade under a tree, under an umbrella or sun tent. 
Keep an eye on your little swimmers! The perfect summer day is not complete until you've taken a dip in the pool or ocean. However, it's crucial that parents/guardians keep a watchful eye on kids swimming or wading in the water.  Drowning is the leading cause of death for children ages 1-4 years.  Drowning can occur in as little as one inch of standing water.  Oftentimes drowning is silent, and it can happen in an instant. So, be sure to keep younger children and new swimmers at an arm's length and under constant watch.  One adult should be assigned to pay constant attention to children in the water.  This means to put down the cellphone! Flotation devices can be helpful, but still accidents can happen. While out boating, make sure every individual on the boat is wearing a life vest. And, be sure the driver is knowledgeable on how to navigate the boat and safety features.
Avoid Pesky bug bites and plants this season! When summer rolls around, so do the bees and the bugs. If your child is allergic to bees, it's important they have an EpiPen on hand. Talk with them about not interacting with swarms of bees or beehives. If you are not allergic, but do get stung, be sure to wash the site with soap and water. Remove the stinger using gauze wiped over the area or scrape with fingernail.  Never squeeze the stinger or use tweezers.  Apply ice to the area.  Be sure not to scratch the sting. If your little one stumbled into a patch of poison ivy or poison oak, the first thing you should do is rinse the skin with rubbing alcohol or dish soap and lots of water. Scrub under the fingernails with a brush.  Rinse with water frequently.  Wash clothing and any items that may have touched the affected area. Though it will be tough, do not allow them to scratch the area as it can lead to infection. Consider applying calamine or hydrocortisone cream.  An antihistamine may be helpful to relieve itching, but only use this according to directions on the package.  In severe cases or if a rash is on the face or genitals, seek professional medical attention. 
With all that in mind, BCHA knows you want your children to have a fun-filled summer but following these tips will give you peace of mind and keep them safe. However, if you find yourself needing care or health advice this summer, contact BCHA for same day, Saturday and evening appointments.
Behavioral Health Case Manager – Full-Time, Barbour County Requirements Bachelor's Degree from an accredited institution in Psychology, Human Services, Social Work or related field
Read More »
Be Summer smart Barbour County School is out, and kids are more than ready to play all day and bask in the sweet sunshine.
Read More »
4 Health Tips for the Men in Your Life As the days become longer and the temperatures get warmer, it can be difficult for
Read More »