Provider Spotlight: Jamie Wilson, LPC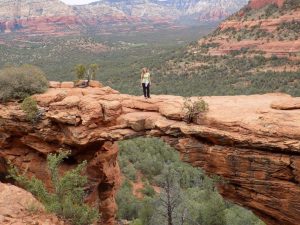 Barbour Behavioral Health continues to grow and develop to better serve the needs of Barbour County! In the past year programs such as Parent-Child Interaction Therapy (PCIT), Substance Abuse Counseling and our upcoming introduction of Neurofeedback Therapy have been expanding. To accommodate patients, we've also welcomed specialized and experienced team members to our Behavioral Health Program.
Enter our newest Behavioral Health team member, Jamie Wilson! Jamie has recently joined us here at BCHA as a counselor. We sat down with Jamie to get to know her a little better:
Q: What makes you qualified as a Licensed Professional Counselor?
A: I received my Bachelors in Psychology at the University of Maryland and got my Masters at WVU in Rehabilitation Counseling.
Q: Are you from Barbour County?
A: No, I'm originally from the Eastern shore of Maryland. Chestertown, it's across the bridge from Annapolis.
Q: What drove your career decisions?
A: My mom lost her parents when she was young and spent time in foster care during her childhood which inspired me to start helping kids in Baltimore. Later I began taking interest in the mental health field when I was working with adults at Johns Hopkins. I made my decision to go to WVU, because of how much I loved West Virginia and the mountains here. It's definitely different than living on the shore.
Q: How did you make your way to BCHA?
A: I was working at the United Summit Center in Preston County when I got my license and this opportunity came along. I love how progressive BCHA is and that they are working with neurofeedback. I am blown away with their focus on growth. My forty-five-minute commute from Reedsville to Belington is worth it!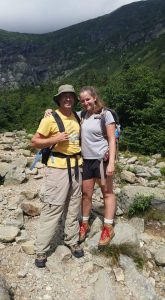 Q: What do you hope to achieve through your role at BCHA?
A: I look forward to being certified in neurofeedback because we are really hoping to introduce that to the school population. It's going to give us real time neurofeedback in the interventions we're performing with clients.
Q: What are your specialties and professional interests?
A: I would love to combine therapy and exercise in the outdoors and develop some sort of Wilderness Therapy program.
Q: What are things you do that are part of your job that most people don't see?
A:Definitely cultural immersion. There is a bit of culture shock moving from the city of Baltimore to rural West Virginia. When I moved here I took a quilting class, learned how to can, how to grow a garden, and completely immersed myself in the culture of West Virginia to become closer to patients. The people in this area are some of the nicest, most genuine people I've ever met and I'm happy to get to know them.
Q: What do you like to do outside of work?
A: I love to camp and kayak. I also love Irish Road Bowling. I'm actually the 2017 West Virginia Irish Road Bowling Women's State Champion.
Barbour Behavioral Health provides outpatient therapy and evaluation/assessment services for both children and adults and continues to grow with the addition of new accomplished staff members and specialized programs. Across the staff, there are therapists skilled in trauma, play therapy, parent-behavioral training, and substance abuse treatment among other specialty areas.
For more information on Barbour Behavioral Health or to schedule an appointment with Jamie, please call 304-823-4000.
Be Summer smart Barbour County School is out, and kids are more than ready to play all day and bask in the sweet sunshine.
Read More »
4 Health Tip for the Men in Your Life As the days become longer and the temperatures get warmer, it can be difficult for
Read More »
New Barbour Community Project Assists Patients Students at Studio C located in Philippi chose Project PINwheel to donate to for their annual 'Concert with
Read More »