Barbour Community Health Association (BCHA) is thrilled to expand their Behavioral Health team with the hire of new Behavioral Health Case Manager, Jessie Massimino. Jessie has joined the team at Belington Medical Clinic and is excited about her future there. We caught up with Jessie to learn a little bit about her past experiences and why she's excited to begin her new role at BCHA:
Q: What qualifies you for this position?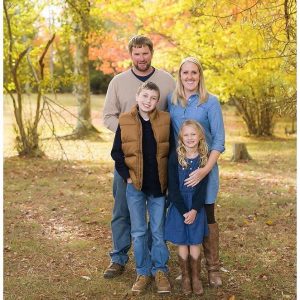 A: I received my bachelor's degree in Psychology and Human Services from Davis & Elkins College in 2010 and have held many positions in the field since graduation.
Q: Are you from Barbour County?
A: No, originally, I'm from Kent Island, Maryland.
Q: How did you make your way to BCHA?
A: After graduating from Davis & Elkins College, I worked in an outpatient children's mental health clinic while also providing related school-based services for four years.  After this, I worked closely with sexual assault and domestic violence victims for nearly three years before taking on a new role as an Advocacy and Prevention Coordinator.
Q: What do you hope to achieve through your role at BCHA?
A: I look forward to the opportunity to further my education and work with other trained mental health professionals who are and will be providing unique interventions to our community.
Q: Do you have any specialties or professional interests?
A: I enjoy empowering individuals to achieve their fullest potential. I am always interested in learning new ways to engage people in healthy lifestyle change objectives.  
Q: What's the most enjoyable part of your job?
A: With this job in particular, I enjoy the diversity in our patient population, especially providing services to patients across the lifespan.
Q: What do you like to do outside work?
A: I spend a lot of time with my family and our dogs. We spend most of our free time enjoying each other's company. Being a Maryland native, I enjoying venturing to the eastern shore to spend time with relatives coasting along the bay and crab dipping.   
For more information on Barbour Behavioral Health or to schedule an appointment with Jessie, please call 304-823-4000.
About Barbour Behavioral Health
Barbour Behavioral Health provides outpatient therapy and evaluation/assessment services for both children and adults and continues to grow with the addition of new accomplished staff members and specialized programs. Across the staff, there are therapists skilled in trauma, play therapy, parent-behavioral training, and substance abuse treatment among other specialty areas.