Getting sick is never fun – naturally, the sooner you beat whatever ails you the better. After some thought, you decide to muster up the energy and meet with your health care provider for answers and much needed relief.
Frankly, you're ready to get your life back.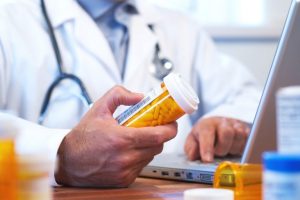 While you may leave one of our offices with answers about what's ailing you it's possible you won't be leaving with an antibiotic prescription in hand. We are working to change the way our patients think about antibiotics and the consequences of misuse.
Organizations such as the World Health Organization and the Centers for Disease Control and Prevention are working to educate patients and healthcare professionals on the proper use of antibiotics for treating illness and disease. Cases of antibiotic-resistant disease have risen which is a great cause for concern and improving antibiotic prescribing is now a priority at the Barbour Community Health Association.
The issue at hand is the overprescribing of antibiotics and prescribing antibiotics in unnecessary situations. Even if you have rarely been prescribed antibiotics in the past taking antibiotics in cases they are not effective or needed can still cause serious harm and result in bacterial resistance within an entire community. It is important to understand that in many cases, antibiotics are not needed; for example, when treating a viral infection such as a cold or the flu. Taking antibiotics when you don't need them speeds up antibiotic resistance. Antibiotic-resistant infections are more complex, harder to treat and has led to strains of bacteria resistant to a variety of often-prescribed antibiotics.
Be aware that although you may have been prescribed an antibiotic in the past, your health care provider may not recommend an antibiotic in the future for your own protection. Feeling inconvenienced by a short-term illness such as a cold is better than becoming seriously ill with an antibiotic-resistant disease later on.
There are ways to alleviate your cold or flu symptoms, such as over-the-counter medications, rest and staying hydrated. Tips to combat the common cold can be found via our blog. Remember to always seek the advice of your qualified healthcare professional before taking antibiotics. Here at Barbour Community Health Association we are committed to your health and wellbeing; as always please contact us with any questions or concerns regarding antibiotic-use or other topics.