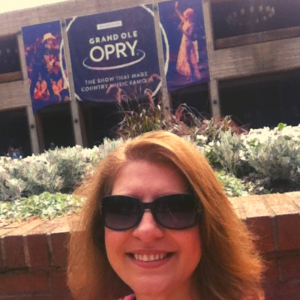 Belington Medical Clinic is excited to announce the new hire of Nurse Manager Sallie Hamrick, RN. After two decades of nursing, Sallie has the experience to ensure the clinic runs smoothly. We sat down to speak with Sallie and get a little bit more information on her past and why she's excited to begin her new role with Barbour Community Health Association (BCHA):
Q: What qualifies you for this position?
A: I received my associates degree from Davis and Elkins College in 1997 for nursing, currently take online courses through WVU Parkersburg and will have my Bachelor's Degree in Nursing in May.
Q: Are you from Barbour County?
A: No, I'm originally from the Coalton area in Randolph County where I still live.
Q: How did you make your way to BCHA?
A: Originally, I began my nursing career at Davis Memorial before working at Barbour County Good Samaritan. After that I taught nursing courses at Randolph Technical Center in Elkins. I was a board member for BCHA from 2014-2016 and because I live close to the Barbour County line, receive care as a patient from BCHA. I always thought it would be a great organization to work for because I love the small-town environment and that they really got to know patients personally.
Q: What do you hope to achieve through your role at BCHA?
A: I'm just here to make sure things go smoothly. The nurses and medical assistants here are great, I'm just here to make sure they have what they need!
Q: Do you have any specialties or professional interests?
A: I would say geriatrics and education. Especially after teaching for so long.
Q: What's the most enjoyable part of your job?
A: I like that I'm still able to interact with patients and sometimes I float around and work with patients. I especially like working with the elderly.
Q: What are things you do as a part of your job that people don't see?
A: I keep things behind the scenes running smoothly. I make sure nurses have their supplies, medications, schedule, and cover gaps. I also attend a lot of provider meetings and conduct quality assurance. I also teach a CPR course.
Q: What do you like to do outside of work?
A: I really love to travel. I recently went to Denver and Las Vegas and would really love to go to Ireland, Scotland or Japan soon.