ABU Wellness Center

at Alderson Broaddus University
BCHA Services on the Campus of Alderson Broaddus University
Barbour Community Health Association has opened ABU Wellness Center. The purpose of this clinic is to bring affordable primary health care to all ABU students, faculty, staff, and their families. This on-site Wellness Center includes acute medical care services and primary medical care services for chronic health conditions, right on the campus of Alderson Broaddus University.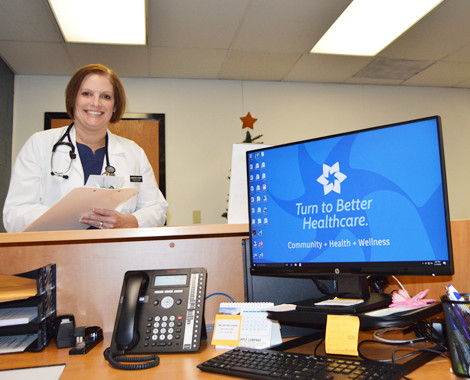 ABU Wellness Center is open Monday through Friday from 8 a.m. to 4 p.m. with a full-time nurse always in, and a medical provider on staff from 8 a.m. to 12 p.m. Students and staff can be seen for infections, cold and flu, minor lacerations, fever, rash, strains, sprains, sports, and college physicals, and immunizations. The Wellness Center is located on the ground floor of Burbick Hall. For more information on ABU Wellness Center call our office or contact us today for an appointment.
Services Available at ABU Wellness Center
Acute Care
Behavioral Health
Chronic Medical Health
Family Health
Primary Health
Women's Health

ABU Wellness Center Healthcare Providers

ABU Wellness Center Healthcare Providers
101 College Hill Drive
Philippi, WV 26416
Hours of Operation
for ABU Wellness
Center
Monday – Friday 8 a.m. to 4 p.m.